Spent the last few days hiking up around the trails in Rocky Mountain National Park to Bear Lake...
Nymph Lake and then, Dream Lake...
Emerald Lake...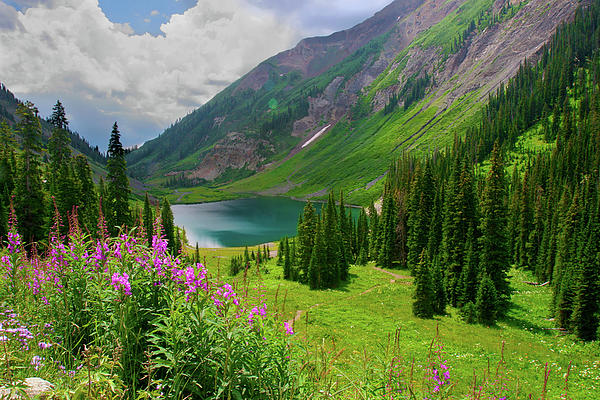 Alberta Falls...
Absolutely incredible, magnificent, majestic, and ever other word I can think of. This is why you live in Colorado. We're having a real good runoff this year. All the rivers and lakes are full. I saw a lot of trout (but didn't take any gear
). The road to Estes is detoured around the backside. We went up on Thursday. I wouldn't try it on a weekend. But the high country is absolutely magnificent this year. Flowers are blooming. Elk munching up on the tundra. Even the occasional moose. If you can do it, now's the time. Fill your lungs with that pine-scented air.