Broncos are number 1.
49ers are number 2.
Seahawks are number 3.
Great Article
"The Denver Broncos won the offseason when they landed DeMarcus Ware, Aqib Talib, T.J. Ward and Emmanuel Sanders in free agency.
They also got cornerback Bradley Roby in the first round of the draft, addressing a need, and receiver Cody Latimer in the second.
The Broncos lost a lot of pretty good players too, including cornerback Dominique Rodgers-Cromartie, Zane Beadles, receiver Eric Decker and running back Knowshon Moreno, but the free agents the Broncos brought in are in many cases better than the ones they lost.
Third-round offensive tackle/guard swing prospect Michael Schofield could help offset the loss of Beadles, and general manager John Elway said, per Troy E. Renck of The Denver Post, he and head coach John Fox were "thrilled" linebacker Lamin Barrow was still there for them to take in the fifth round.
They were a Super Bowl team a few months ago and clearly got better on defense. And if they regressed on offense it isn't by so much that they won't still have the best offense in the NFL.
The Broncos, at this instant, are the NFL's best team."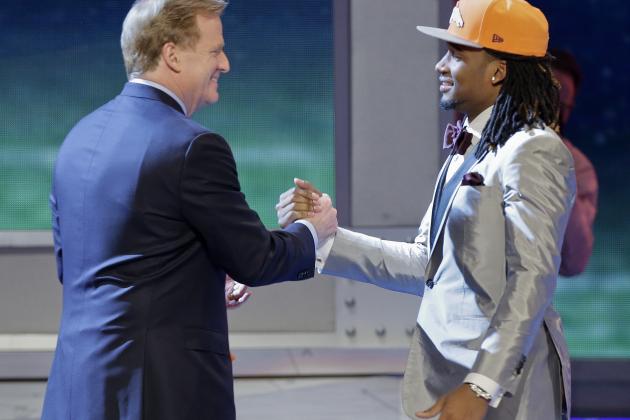 http://bleacherreport.com/articles/2...-draft/page/33