http://vonmiller.org/blog.aspx?ID=1003
DENVER BRONCOS' VON MILLER HOSTS VON'S VISION DAY, PROVIDES EYE SCREENINGS FOR OVER 160 UNDERPRIVILEGED CHILDREN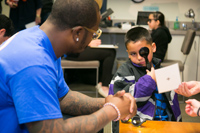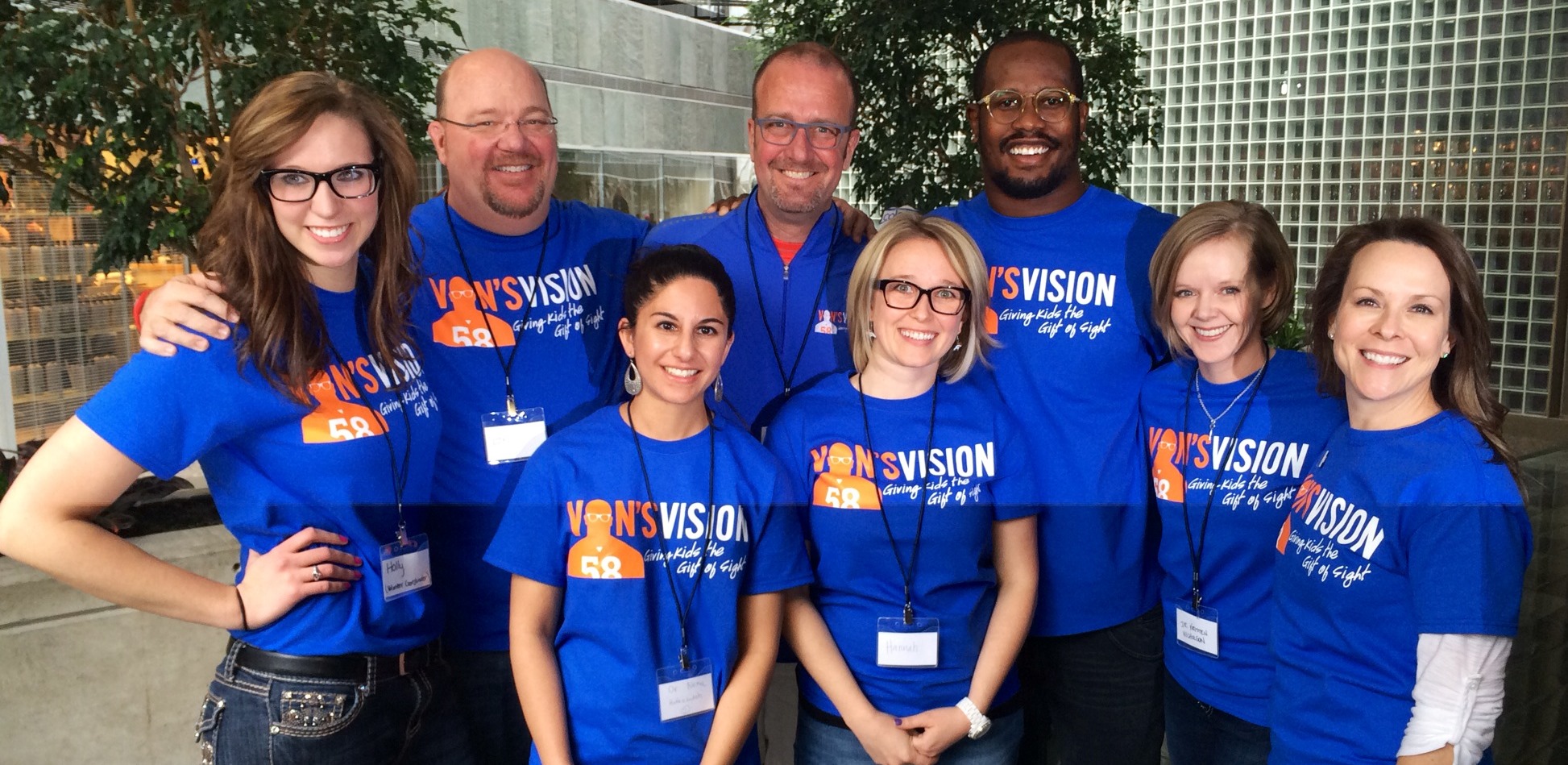 Denver, CO – Denver Broncos' All-Pro Linebacker Von Miller spent Saturday at Hellerstein & Brenner Vision Center to see years of hard work come to fruition. On behalf of his foundation, Von's Vision, Miller and generous donors invited members of local Boys and Girls Clubs to his inaugural Von's Vision Day to receive free eye screenings. Children that did not pass the screening were given full eye exams to identify prescription needs and were then fitted for brand new glasses.
The 12 optometrists, who donated their time and skills for Von's Vision Day, saw 164 children in a marathon event that ran from 9 a.m. til 4:30 p.m. Ninety-nine of those children, accounting for more than 60 per cent of the attendees, were determined in need of glasses. Von also stopped in to help walk kids through the process and pick out frames.
"This is amazing. This is what I've wanted since the Foundation started," says Miller. "I wanted to watch kids get glasses on their faces."
Von's Vision Day's partners, The Optical Centre of Longmont, A&A Optical and ABB Optical Group, will be cutting and framing the 99 pairs of glasses in the coming weeks. Von will distribute them personally on April 14th at Part Two of his program – a party hosted at the Broncos' Practice Facility.
"I can't wait," says Miller about the program. "I've been in glasses all my life. I'm a nerd all the way through. Some of these kids have prescriptions as bad as mine! Being there when they put those glasses on for the first time, it'll be really cool."