Merry Christmas OM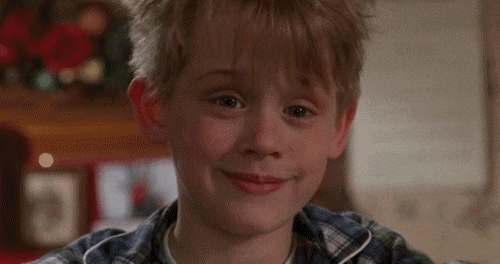 Here's a in depth summary at what happened during this season.
WHAT HAPPENED?
First, what another disappointing year. I think most weren't truly expecting a playoff appearance but it appeared that we weren't that far away even if you took into account coaching errors and bad QB play - we were decimated by injuries beyond NFL average which I'll break down in a bit.
We're 1 FG and 1 pass away from being a 8-7 team right now.
Something I wanted to clear the air on - I never said VJ was going to be a good or great HC. I certainly never said he was currently a good or great HC. There is this narrative that I'm sort of VJ homer. Not true. At best, I was optimistic. I was just intrigued/confused about this stuttering guy as everyone else was when he was hired. His resume clearly didn't tell the full story (as John Elway wanted him for years even before he was a DC in Miami).
The buzz about VJ that stuck with the fans was that he was a "leader of men."
Elway said -
"His leadership qualities, his vision for building a championship team and his ability to get the most out of players are off the charts."
What wasn't talked about was his ability to evaluate players. John Elway went into some detail about this (which I can't find right now) - where he made all except 1, correct roster decision during his DC year in Miami. I do not think it is a coincidence we have a strong 2018 draft class as the 2nd year of a HC is when you see his imprint of players drafted (1st year draft is largely based off the work of the previous coach). He got quite a bit out of our rookies.
My only stance on VJ is that I wanted to give a balanced and fair thought of judgement.
GAME PLANNING
Joe Woods and defense was on the hot seat until he either chose to or was asked to step in and make play calls on game day.
His game planning defensively was quite impressive relative to our talent as injuries took a toll. We had no depth at the DB position to start season whatsoever in a passing league. We're tied for 8th in the league in takeaways and 6th in int.
I'm not going to go over every game, but I watched all press conferences during the year. He actually would briefly talk about the game plan going into that current week at times and you would see it work on game day which is far more than some other teams managed to do. Elway talked about this when hiring him and it really showed.
For example - he talked about Hunt being the real key (outside of Mahomes) to the Chiefs offense and what their offense would run based on formation/personnel. He played Chiefs well both times.
Go relook at our scores every game and what team we played (and how they were playing at that point in the season). The only game where we ****ed up defensively really was the Jets.
Offensively, we had horrible game planning, horrible play calling, and a terrible "system" all around. Bill Musgrave is just not good and Joseph as a defensive coach clearly only has input on to "throw more", "run more" etc.
GAME DAY COACHING
Game day adjustments were ok for the most part (which is an improvement from last season).
We competed in all our games except Jets, anything after Harris and Sanders went down is pointless to me. 49ers maybe but season was over once both of them got injured.
I think it is being undervalued with how well we competed given roster + injuries.
The real issue was some HC in game coaching decisions that Joseph was just not good at. Houston game was absolutely the worst. Timeouts weren't great (other HC's are notorious for terrible TO usage).
As far as challenges - people misunderstand this. Belichick is not a good challenger himself but this is hardly an indication of the coach. A coach can only see so much of the play/field, and he already has biased glasses on. All the information a coach has is what the guy in booth can tell him - probability of winning a challenge. So, it's really hard to say what goes wrong here without knowing what information HC is getting when challenging. This fan base was irrational a bit here, some still mad at him for not challenging that LAC Keenum play when he was told not to and refs confirmed it.
ROSTER & INJURIES
Wrap your head around this for a second -
Of our 22 starting positions at beginning of the season - 9 have been changed due to injury or trade. This doesn't include losing our top 3 TE's (lol), and back up DB's, losing both back up quarterbacks, our big FA punter being a bust, and Royce being injured in season + now Lindsay gone.
Thats 41% of your starting positions changing + all the issues with the roster as a whole. Then you throw in losing your star players…
Again there isn't any NFL coach that is overcoming this type of turnover - especially with a QB like Keenum.
It is not possible to develop any type of offense when players go down, week after week after week. I don't care who you are. Our whole offense isn't anything close to what we practiced in TC.
McVay is the NFL's favorite coaching hire -
Rams
Starting offense is EXACTLY the same (as of 12/1) except for 2 starters (WR Kupp). Gurley is also now injured.
Defense has been injured at DB, but not out for year.
Reich has done a great job, however look at the X factor - Andrew Luck. If we had Luck this season, we would probably be in play off position right now even with all these injuries.
Nagy has a relatively healthy team too. What's really boosted this team is the defense though, not the offense. Having Vic Fangio as your DC with offensive HC is a great combo - then you add Mack. 3rd in the league with points allowed at 18.2
CLOSING THOUGHTS
Ultimately - VJ has to get fired because of how the business works.
After breaking things down and looking at the variables, it's blatant that many things need to be in place for team success - and many are out of the HCs hands. QB, Injuries, OC/DC, - ETC. This is not a HC that picked a QB to develop, this is not a HC that was given a good OC any of his 2 years, and got hit with major injuries this year that would kill any team's chances of success.
It's also blatantly obvious that the new coaches fans like have much better situations (not ones they created).
All I ask for the new year is - think more in depth into why things are the way they are instead of pointing an immediate finger at people you don't like.
Try and give balanced thought for ANY coach that is here and things will make more sense and you'll really figure out a way to place your frustrations in the right place and understand what needs to happen for future success.