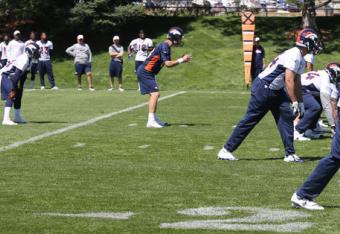 What: Broncos Offense in Pistol formation at OTA's
Why: Alex Gibbs running scheme requires the RB to take the hand-off on his 3rd step towards the TE, where he decides to bounce-out or cut back...which obviously can't happen in the shotgun formation.
The skinny: The Broncos have taken the photo off their facebook page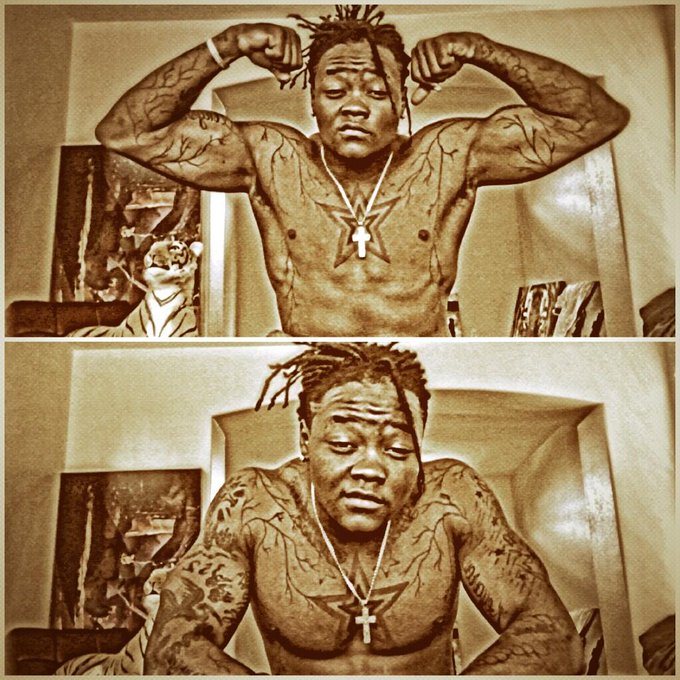 What: Danny Trevathan, "U gotta love this body babe #yaheard
Why: Anybody wonder what Danny Trev is up to, considering he is scheduled to play 65% of snaps this season as the the Nickel 'Backer? Wonder no more. According to his twitter page, Trev is looking for thick chicks, and tattoo artists who can do hulk veins. The Broncos badly need this dude to have a monster season.
The skinny: Are the expectations for Trevathan unrealistic?
Looking forward to the 2nd round of OTA's.