I haven't been this excited for hoops in a long, long time. I've been waiting for this season to start the minute game 7 ended in Los Angeles last year. With that said, a few stories as we kick off a full NBA season...
Defending Champs: Cue the Star Wars "Evil Empire" music. They've added Ray Allen, which will be a tremendous help to them, the big three are all young, and quite frankly, who in the East is going to stop them? Seriously. Anyone? Anyone? Bueller?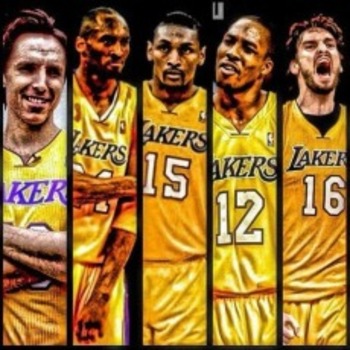 That brings us to these a-holes. The re-loaded Lakers. 0-7 in the preseason, but really, who cares? They're going to be good, and the inevitable showdown with the Thunder will be everything it's hyped up to be, I think.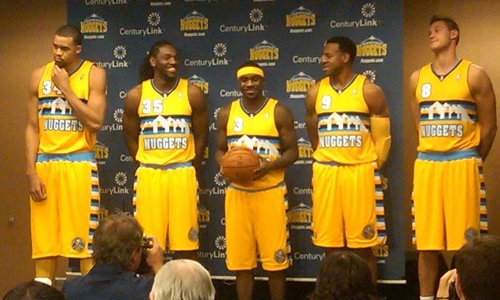 Which brings us to the young up-and-coming team in the association, your Denver Nuggets. I'm all-in on these guys. I am over the moon. The playoff series last year was some of the most fun I've had watching the Nuggets ever. Look, do I think they're a championship team this year? No. I'm thinking more along the lines of second-round exit. But the overall premise is that I think these guys are ridiculously young and on the right track. Masai Ujiri for executive of the year.
Other things to chew on:
-Thunder: What will happen with James Harden? There's no way they don't come to an agreement, right?
-Spurs/Celtics: How much longer can their old guns go for?
-Chicago: So much resting on DRose's ACL...
-New Orleans: How good will the 'Brow be this year? Is he a lock for ROY?
-Lastly, just to keep an old joke going: MAVEN?