I've said repeatedly that white bleeding-hearts and otherwise sheltered cul-de-sac types need to stop blindly believing every bitch and moan cry of "racism" without any substantiation. Because of their blindly believing every complaint against white folks they hear, they fall for "hands up don't shoot" and are willing to sit on the sidelines while maniacs riot and burn down the central business district of a town. And they're doing it again with nationwide rioting and attacks on statues including even US Grant. These indoctrinated, self-loathing pansies seem to have no spines and no common sense. All they know is white people are bad and orange man is bad.
The latest reason these guys are laughingstocks is this. Winless NASCAR driver Bubba Wallace claimed a "straight-up noose" was hanging in his team's garage. The FBI even got involved and of course, said it was BS and no hate crime occurred. The rope involved was a garage door pull and not a noose. They're two different knots entirely and the pull was too small to hang anything nor did it function as a noose that could fasten around a neck. But don't let that stop Wallace who doubled down in horror even while saying he was relieved it wasn't a hate crime.
The FBI's not-surprising conclusion came after a procession of mostly-white morons formed to "take a stand" against a crime that never occurred, making themselves look like the herd animal drones they are.
This smells like Smolett Jr.
This is what dumb white people do when they're too racially shamed to question accusations: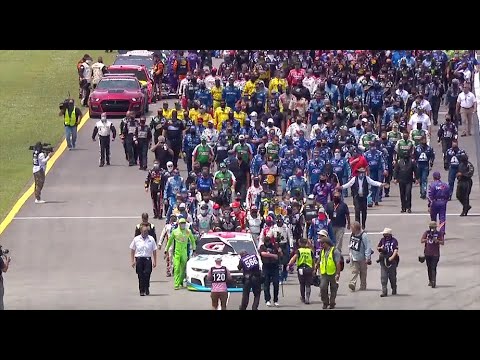 What won't these fools fall for? This was F-A-K-E. Listen to the narrator. AHAHAHAHAHA!!!!!!!!
He even got a bunch of white boy hugs! Awwwww
I think it's pretty obvious Wallace did this on purpose to "test" NASCAR and see how they'd respond in light of the George Floyd riots. Well the pampered little brat wanted to be pampered by white people, and he got his wish.