Bloomberg is swimming in his own ****. He should have known better than to even run but his arrogance is out of control.
Midget Mike, being the coward he is,
instead of personally addressing these comments hid himself like Hillary and sent the national chair of his campaign, Michael Nutter (perfect name) to whip up a conspiracy theory to NPR about the embarrassing 2015 tape
at the Aspen Institute full of racial comments about how "all the crime is in minority areas" assured us that "[t]here was an interviewer, and so there's some back and forth. The tape sounds like they've taken - whoever created the tape took bits and pieces of Mayor Bloomberg's comments at that time and spliced them together" while
the Aspen Institute has been notified by the Bloomberg campaign that it doesn't want Midget Mike's footage to be distributed
. LMFAO!!!!
But it's not over! He says similar again elsewhere!
He doubles down on the "all the crime is in the minority areas" statement and throws in that "unemployed black and Latino men don't know to behave in the workplace." His words on jails being full of minorities and lacking the usual liberal denunciations of "systemic oppression" putting them there, of course, is him saying that they are
justifiably
being locked up and what needs to be done is rich white liberals like him need to come and rescue them and teach them how to act. This racial patronage is what Bloomberg and other liberals call "empowerment." Listen to his program to do just that when he was mayor of New York City: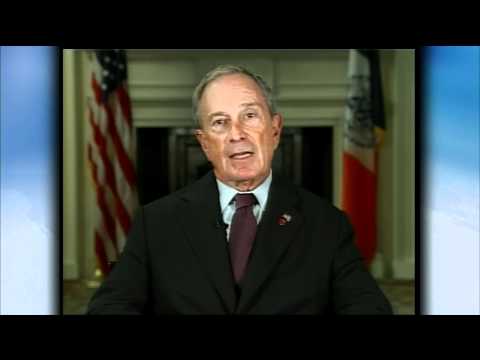 In 2016, liberals told us that alleged racial comments by Trump were a huge reason to not vote for him and that in of themselves, offensive speech made him a threat to the nation. Yet here, we're seeing a not small contingent of liberal pundits and Democrat voters downplay or ignore Midget Mike's comments which are far worse than anything Trump was ever accused of which of course means among other things that the entire hysteria over Trump being "offensive" in 2016 was a massive social manipulation by the DNC and its allies to inflame and enrage people to drive them to polls to vote for people who promised them the world.
Bloomberg is so clueless he had to plagiarize not small portions of his platform from other candidates. He's probably running because he feels financially threatened by a Sanders victory.