It's quite interesting how people like LA mindlessly read these articles chock full of unsubstantiated claims and bad data. Islamist terrorists have murdered far more Americans than anyone else in political violence, yet people like LA keep posting this weird leukophobic wail about how "white terrorists" are the biggest threat. Apparently it's still in vogue to whip up anti-white fearmongering.
Worse than this, of course, is how people like myself who point this out and rightly state that Islamists are the biggest threat based on the actual numbers are "Islamophobes."
So yet again, I'll post
the actual figures of terrorism in this country courtesy of the nonpartisan New America Foundation
. The below screenshot was taken today, 2/8/2020.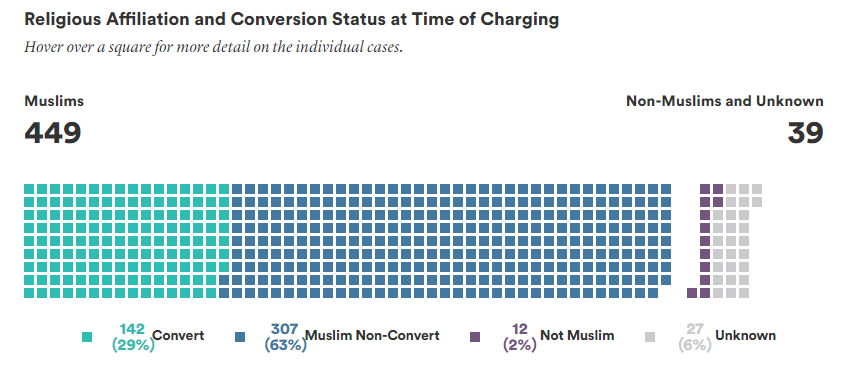 Have a nice day.